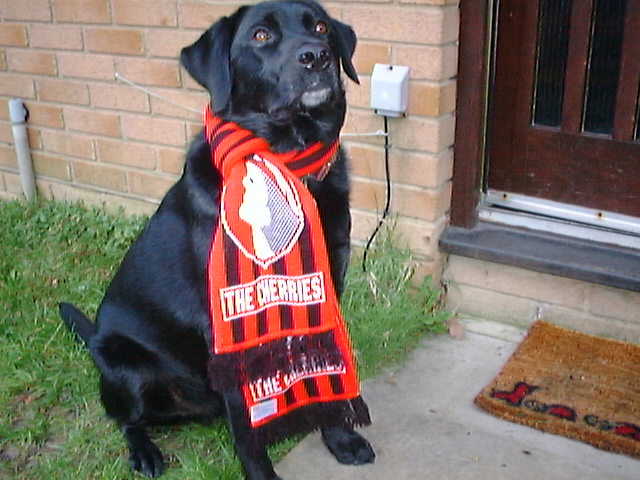 Your match analyst tomorrow
Sidcup-born former Addick Harry Arter wants to show Charlton what they are missing when Bournemouth visit The Valley tomorrow:
Arter
Bournemouth fans are gathering before the match at the Plume of Feathers in Maze Hill. Surely they are not frightened of the Charlton massive? At least it means I will be able to get a drink in the Rose of Denmark.
The Association of Canine Match Analysts have named Homer the Cherry Hound as analyst for the game. Following the death of Emeritus Senior Match Analyst Hooch the Pooch during the summer Homer is now the senior canine match analyst. Normally he carries out duties at Didcot Town on a Saturday, but the Zamaretto Premiership does not start until next week.